Spoon GT-BIO Blade 10g gold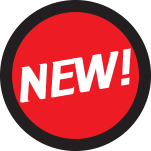 One side of the spoon is bent, like a regular spoon, so it will oscillate with even wiring.
The other side resembles a blade, these different planes complement the work of the spoon with chaotic movements.
When paused, the spoon starts to play like a winter spoon.
Therefore, you can fish with it, as with a regular spoon, you can twitch, jig and fish vertically.
Only logged in customers who have purchased this product may leave a review.