Užvalkalas laivui su konsole Oceansouth, 4,1m-4,3m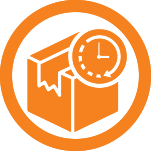 Lengvai uždedamas tentas sklandžiai apgaubia valties korpusą su iki 150 mm aukščio laivapriekiu.Tinkamas valties vilkimui greitkelyje. Pilna apsauga nuo atmosferos ir UV poveikio.
Designed to suit a wide array of open boats, these easy to use covers provide complete weather and UV protection.
Rašyti atsiliepimą gali tik prisijungę pirkėjai, kurie yra įsigiję šį produktą.